My Experience With Online Labels
Online Labels website has a good look to it. It has an innovative search bar where you are able to search for the exact label you're looking for.
Below is a screenshot of their home page (click the thumbnail for a larger view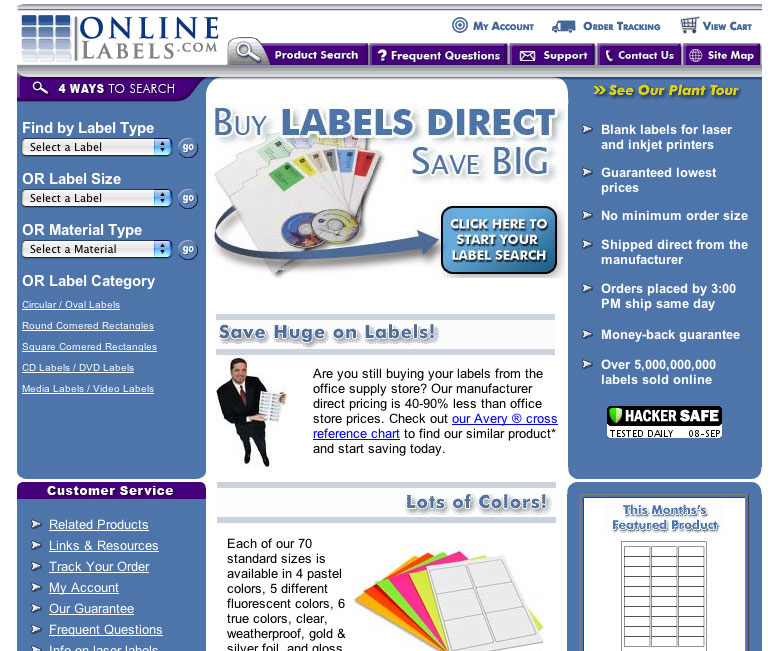 Their website is not hard to use. I was able to order my labels without much difficulty.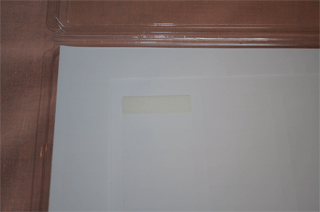 I ordered 100 sheets of 80 blank return address labels from this company. The product I ordered was $10.45, with a shipping charge of $5.00. This totals to $15.45, or $0.002 per label.
This is a ridiculously cheap CPL (Cost Per Label), Beating all of the other address label companies. However, this is for "Blank" Labels, you have to print your own return address labels. Doing this may be cheaper, I have yet to test it, but it requires more time, and isn't completely hassle free.
I received my order from this company four days later. The pictures below demonstrate the packaging and contents.
I highly recommend this company!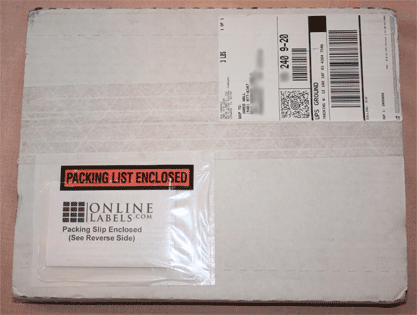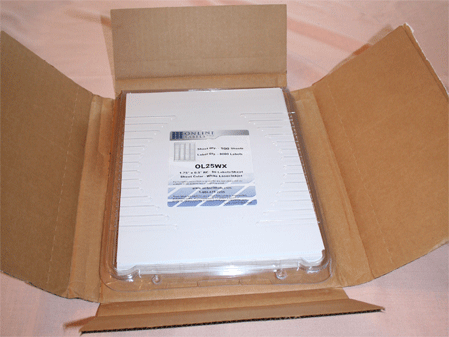 Click To Visit: